PMO 101: Seven Critical Metrics That Determine IT Project Success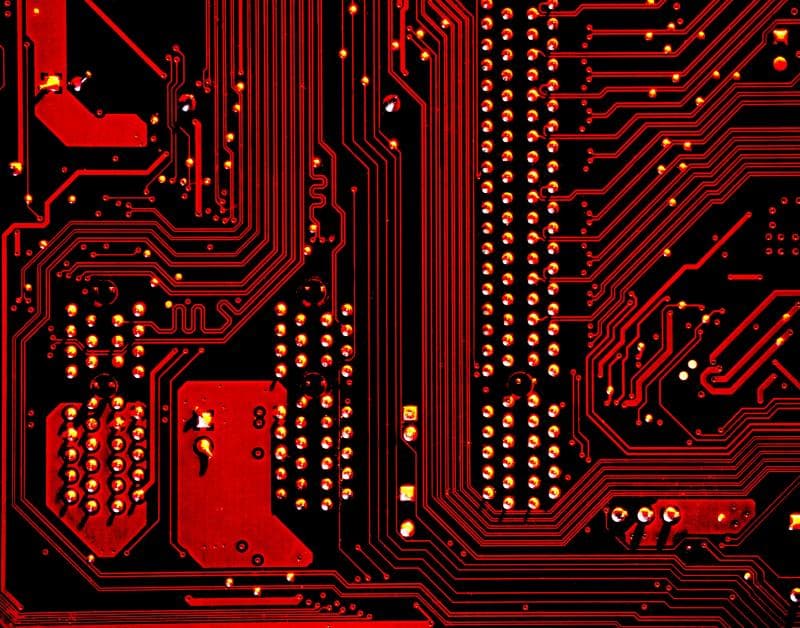 IT project teams often measure project success by verifying the effectiveness of the product developed, thereby neglecting to study several other crucial metrics. The true measurement of project success, however, depends on several other factors, including cost, stakeholder satisfaction, and lessons learned.
IT project teams often measure project success by verifying the effectiveness of the product developed, thereby neglecting to study several other crucial metrics. The true measurement of project success, however, depends on several other factors, including cost, stakeholder satisfaction, and lessons learned.
At the outset of an engagement, quantifiable project metrics should be determined based on the goals of the project and key performance indicators that can be used to measure success. These project metrics help to better measure, monitor, and manage projects by identifying opportunities for improvement.
In this article, we review seven key metrics that project teams should use when holistically evaluating the success of an ongoing or completed IT project.
1. Schedule
A project schedule defines the expected task execution process and is very crucial in gauging project success. As a project proceeds, this schedule is essential to detecting warning signs that the project might proceed at a different rate than what was originally expected. Whether positive or negative, deviation from the planned schedule often impacts the overall project productivity and quality. For example, completing tasks ahead of schedule might result in a faster timeline, and completing tasks behind schedule may result in a delay, both of which impact the project. Finishing key project tasks way ahead of schedule might help with your current project timelines but can raise questions about the effort estimates process. Team should learn from the experience to better estimate the effort for similar tasks in future.
Project teams should use a schedule adherence indicator to measure and control project execution and minimize the possibility of re-work. Accordingly, project teams should rely on this indicator to reduce schedule delays and enhance the likelihood of aligning with the initial project timeline. A project's schedule is not only helpful in the midst of an ongoing project, but it also adds value when reviewing and learning from a completed project.
2. Quality
The project quality management metric includes three key components:
Determining planned quality metrics
Performing quality assurance
Performing quality control
A project's quality management plan provides measurement parameters for all quality metrics, standards, and specifications. These quality metrics ensure that the customer receives deliverables matching the agreed-upon requirements that also align with the project's purpose. The quality metric is also used to control product defects and validate the successful completion of both project deliverables and project management processes. Every project has several unique quality metrics, intended to manage and control quality. These metrics vary greatly depending on the nature of the engagement and are usually represented in numbers or percentages for easy validation.
3. Cost
When evaluating project success, cost is a key indicator for organizations seeking to optimize the resources used and maximize ROI for a given engagement. The cost metric helps to both monitor and control a project's budget and the demonstrate the business value of the project.
When monitoring project cost, it is very important to identify each expense in a project and tie it to a specific project milestone or task to understand the cost variance throughout the project life cycle. Cost variance in a project can be calculated through activity-based costing. It reveals valuable information about the money spent against the budget allotted, providing for better assessment of the current project and improved decision making for future project budgeting.
4. Incident & Change Request Volume
Any change of scope or approach once a project is in flight costs both time and money. Anticipating the delays and changes in core requirements is a key component of good project management. Managing the critical path of the project and mitigating risks before they impact key tasks in the ongoing schedule is pivotal to success. Similarly, it is very important for the project management to closely monitor how often changes are requested and then analyze the underlying cause(s) of the requests. These reasons vary depending on the challenges unique to each project team and evolving client goals, among others.
An increase in change request volume can be managed best by prioritizing detailed requirement gathering and analysis and by adopting an Agile methodology that includes stakeholder's feedback and loops of iteration. These steps help in providing enough time and leeway for a better understanding of its requirements. Usually, changes in the project are difficult to anticipate and can quickly become a major risk if they are not addressed quickly and effectively. An efficient change control process is required to mitigate these potential risks and secure the most successful outcome possible for the project.
5. Stakeholder Satisfaction
Stakeholders comprise the team of individuals who are most invested in a given project's success. Engaging the right stakeholders at right time is critical when setting priorities for the project. Stakeholder feedback, both positive and negative, is vital to ensuring that the project is favorable with the client, which increases the probability of success.
There are several methods used to gauge stakeholder sentiment, including:
Conducting individual interviews
Brainstorming sessions with focus groups
Conducting qualitative and quantitative surveys
At the beginning of an engagement, the project team should develop a stakeholder satisfaction score, designed around the feedback elicited in the methods listed above, to measure stakeholder satisfaction. An increase in score is proportional to an increase in the likelihood of overall project success.
6. Performance Against the Business Case
This metric helps to validate a solution based on the customer's requirements. The stated business case should be clear, concise, and accurate. It might include project scope, product scope, expected deliverables, acceptance criteria, exclusions, limitations, and assumptions. Project managers should always keep in mind that a project cannot be deemed successful by delivering the scope of work within the planned time and budget alone. The overall project goal is to deliver the product or service that best satisfies the client's need and achieves the other required criteria. 
7. Lessons Learned & Opportunity for Continuous Improvement
Traditionally, it was thought that no further value could be gained once a project ended. However, as the concept of learning organizations developed and became more mainstream, the value of documenting the lessons learned while tackling now-completed projects to inform future project strategy has become more apparent. Today, lessons learned in past projects can and should be incorporated into goal setting, decision making, and other aspects of future projects. Takeaways from past projects, both successes and failures, are a critical tool when improving the likelihood of success in future IT projects.
In Conclusion
In short, project metrics are measurable parameters that should be measured throughout the project's lifecycle. Project metric measurement is an ongoing process that is essential to gauging the overall success or failure of a project along with challenges faced and lessons learned. Traditionally, project metrics focused on the project deliverable success measurement alone. However, this outlook has evolved lately to reflect a focus not only on project justification, but also on project acceptance by the user community and beyond. The project metrics used in a given project success play a critical role in maintaining project control and help to measure the benefits yielded to a client.
---
Let's get your data streamlined today!