A New Imperative for Utilities to Manage their Unbilled Revenue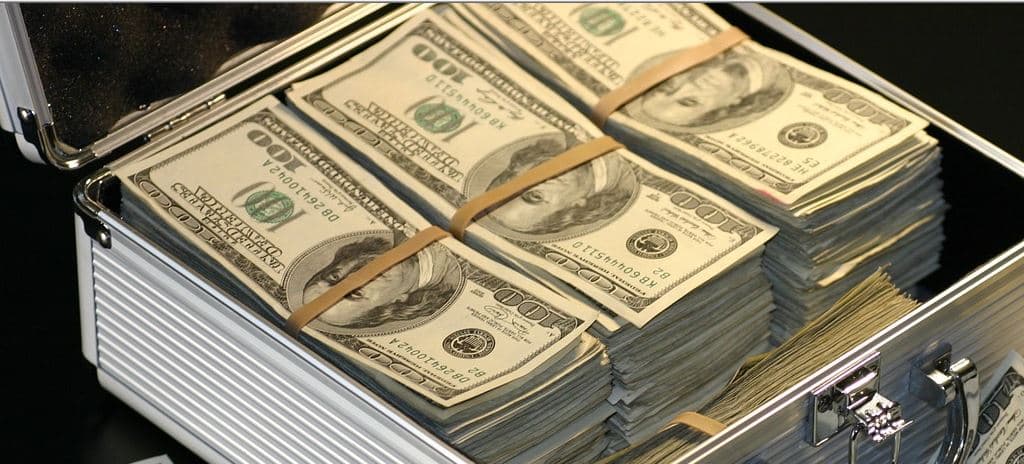 "While regulators generally allow utilities to recover prudently incurred costs from ratepayers, utilities are always cognizant of the effect rising costs have on customers' bills. As these bills increase, customers find it incrementally more difficult to pay, which often hampers a utility's ability to effectively manage regulatory risk. This predicament is a drawback in many of the financial solutions used to reduce weather-related risks, and if not well managed, may lead to unintended consequences." –S&P Global Report, "Can U.S. Utilities Weather the Storm"

Controlling unbilled revenue has always been an important challenge for utilities, but a variety of new risks mean it is about to become more critical than ever before. In this blog, we explain why.
Why is managing unbilled revenue more important than ever?
Unbilled revenue refers to sales of a utility service (water/electricity/gas) which has been delivered to the customer but not yet billed. Factors such as customer usage patterns, price, and weather can all drive substantial variation in unbilled revenues on a month-to-month basis. And in an increasingly volatile global energy economy, this variation is poised to become more dramatic than ever.
Utility customers across the globe are already contending with volatile bills. In Europe, the war in Ukraine has motivated Russia to shut off gas to Western Europe, drastically constraining supplies just as the cold of winter approaches. These gas cuts have already had a marked impact on industrial production which utilizes natural gas, and the impact will be increasingly felt by utility customers (many of whom are already paying up to $500 per month) as winter deepens.
A report from Fortune summarizes, "As officials scramble to secure alternate sources of energy besides the Russian fuel they have depended on for so long, average people are getting stuck with astronomical heating bills, and the continent is praying for a mild winter so they can avoid even more serious economic disruption. Next year could shape up to be even worse." While an unusually warm fall in Europe has helped matters so far, the underlying supply constraints stemming from geopolitical tensions with Russia do not appear likely to alleviate in the foreseeable future.
In North America, severe weather and a historic bout of inflation are also driving energy price volatility. CNBC reports that "the year-over-year inflation rate for energy services such as gas and electricity was nearly 20%...about 47% of all U.S. households use natural gas to heat their homes...will end up experiencing a 28% increase in prices this winter." Evaluating a recent regulatory report on reliability risks this winter for Utility Dive, NERC legislative director Fritz Hirst notes that "it's a sobering assessment...a large portion of North America is at risk of insufficient supplies during extreme winter scenarios."
In addition to wider swings in temperature and constrained gas supplies, natural disasters like wildfires and hurricanes create huge challenges for unbilled revenue. In California, for instance, power lines have sparked large wildfires in recent years, causing utilities to increasingly weigh shutting down power transmission during high-risk periods (i.e. hot, dry, windy weather). We take a deeper look at why utilities will increasingly turn to digital transformation in the face of these extreme weather events in our blog here.
Volatile Prices Are Likely to Drive Utility Price Caps
As the winter cold intensifies, policymakers will face increasing pressure to limit the financial burden on households and protect public health, and price caps will become increasingly commonplace. Utility price caps will drive revenue reductions for utilities, resulting in a newfound need to proactively identify and manage unbilled revenue in order to continue hitting financial goals. By capping the effective rate paid by customers, price caps will cause greater (and less predictable) swings in unbilled revenue.
Managing unbilled revenue has always been an important aspect of operations for utilities. And the combination of geopolitical instability, greater weather volatility, and price caps constitute a true "perfect storm" for unbilled revenue. Swings in revenue are likely to become more commonplace, more dramatic, and harder to predict. But anticipating these swings will be critical to maintaining financial stability in a turbulent marketplace, and doing so successfully will require utilities to begin harnessing the full predictive power of their Advanced Metering Infrastructure data.
Why Advanced Metering Infrastructure (AMI) Helps Manage Unbilled Revenue
Advanced Metering Infrastructure (AMI) refers to the sensors, networking, and analytics systems used to collect and store near real-time data on each customer's energy usage. According to a report by the US Department of Energy, AMI can drive a number of critical operational benefits including:
Reduced overhead costs from metering and billing, including labor savings, more accurate and timely billing, and fewer billing disputes.
Greater customer control over consumption, costs, and bills, using tools like smart thermostats and peak-load pricing.
Lower utility CAPEX due to more efficient asset utilization.
Lower outage costs and improved customer reliability through more accurate outage analytics which improve restoration times.
A continuing increase in the scale and variability of unbilled revenue will only add to the importance of robust AMI. With the right analytics framework, the data collected by AMI gives utilities the opportunity to accurately identify unbilled revenue as early as possible in the billing cycle. This approach will enable the utility to better manage their finances and put them in a position to survive the economic challenges ahead.
HEXstream has delivered utility analytics solutions for some of the largest utilities in North America. We help tackle challenges related to AMI and beyond, including real-time data solutions, the interactive features needed to get the most out of them, and the underlying architecture needed to keep new capabilities reliably fueled with real-time data.
If you're interested in learning more about how we can help track and manage unbilled revenue, please reach out to our team using the button below.
---
Let's get your data streamlined today!