Predictive T&D Asset Management for Utilities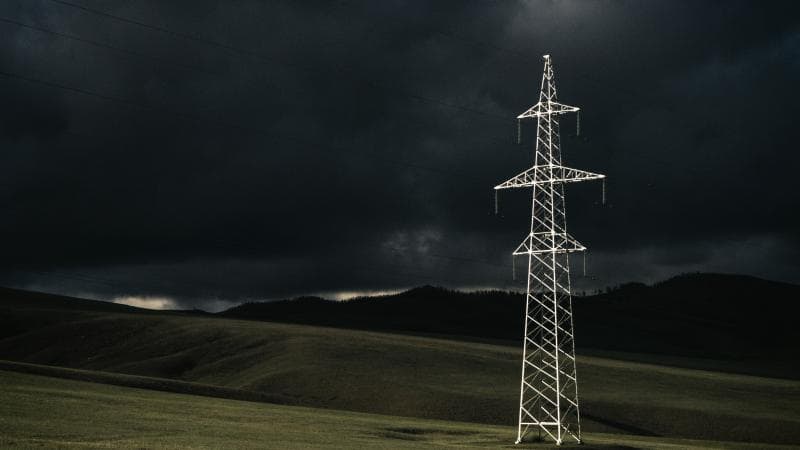 Analytics can generate astonishingly precise predictions about critical Transmission and Distribution (T&D) assets, including the potential for upcoming problems and the likelihood of outright failure.
Analytics can generate astonishingly precise predictions about critical Transmission and Distribution (T&D) assets, including the potential for upcoming problems and the likelihood of outright failure.
These predictive analytics consider factors such as asset age, repair history, environment, manufacturer, and overall condition. Utilities can match asset condition with customer information to get a clear-eyed view of the business impact of the failure of specific assets, along with the likelihood of that occurring. These predictions generate insights which can help improve customer satisfaction and drive direct operational benefits like reduced long-term maintenance costs, rationalized budgeting for infrastructure investments, and enhanced service reliability.
In this blog, we provide an overview of using predictive analytics to improve T&D asset management practices.
What types of equipment are covered under T&D asset management?
Utility service networks feature an interconnected arsenal of equipment. Storms, regular wear and tear, and improper maintenance or operation can all potentially damage this equipment. Critical failures anywhere risk service outages and can create other safety concerns like fire risks in dry areas.
Typical assets managed by utilities include:
Transformers
Breakers
Reclosers
Sectionalizers
Switches and Switchgears
Poles
Pads
Pedestals
An asset management program works to minimize the total cost of ownership (TCO) for infrastructure capital assets. Minimizing TCO may include reducing maintenance costs, improving the working lifespan of equipment investments, and optimizing capital planning. Effective asset management requires carefully monitoring the condition and performance of all of this equipment, repairing or replacing assets as necessary.
Unexpected failures create the highest costs because they create a replacement expense, risk collateral damage, carry potential regulatory penalties, and interrupt regular planned maintenance work. If they result in a service interruption, utilities incur revenue losses as well. For critical equipment, detecting and fixing potential maintenance issues before they occur is the best way to limit the risk of costly failures.
Foundational preventive maintenance work can proceed without robust analytics. For example, regular maintenance schedules and systematic inspections may help detect many potential issues. To maximize the efficiency and effectiveness of this preventive maintenance work, however, utilities need the capability to actually predict failures using operational data rather than rely exclusively on cyclical maintenance schedules. Here is an article that looks at the move from cycle-based to predictive maintenance for vegetation around power lines.
What is the difference between preventive and predictive maintenance?
Preventive and predictive maintenance are closely related but distinct business practices.
The broader category of preventive maintenance includes the time- and cycle-based maintenance approaches discussed above. These approaches may be rooted in best practices for maintenance frequency, but they do not actually analyze data on the current operating condition of various assets.
Predictive maintenance is the more focused practice of maintaining equipment based on analytics insights into the actual operating condition of that equipment. Predictive maintenance is effectively a data-driven enhancement of preventative maintenance capabilities.
These predictive insights offer several important benefits.
More precise maintenance based on monitoring of actual equipment performance limits the risk of failures that could affect service reliability.
Avoiding unplanned failures helps crews avoid interruptions and keep up with maintenance schedules.
Focusing maintenance work on the tasks most necessary to prevent failures helps avoid wasting time on unnecessary tasks that are simply being done "according to schedule."
Equipment budgets and upgrade schedules can be determined rationally, based on data-driven estimates of T&D assets' expected lifetime ROI.
Predictive asset analytics can also help limit safety risks. Analytics can even be integrated with parameters like vendor-provided operating limits for assets, industry standards for different equipment types, etc. Here is an article that describes how safety concerns are making asset risk mitigation a bigger priority than ever.

The Value of Predictive Asset Management for Utilities
Effective predictive asset analytics need to be ready to address nuanced operational questions. For example, the analytics solution needs to be able to distinguish repeated outages from one-off issues caused by a storm or other event.
Load growth is another factor that needs to be incorporated, analyzing whether a given asset can maintain past performance given current customer demand trends.
In order to provide these granular insights, the most effective predictive analytics will need to draw on a wide variety of data sources:
Outage data, which needs to be carefully associated with relevant data on associated assets, customer accounts, and storms.
Customer reliability metrics to prioritize customers experiencing longer or more frequent interruptions.
Asset condition variables like location, age, vegetation, historical performance trends, physical condition, even soil condition and rainfall amounts.
Potential business impact, including the number of customers impacted, type of customer (residential v. commercial v. critical care), and issues that risk driving cascading equipment failures.
The final product of this analysis is a data-driven prediction of the life expectancy of each asset and steps that can be taken to keep it in service the longest. The better the prediction, the more unplanned maintenance work that may not be necessary can be transformed into planned maintenance work that may have a real impact. These analytics are also valuable for prioritizing high-impact assets. Budgets can be tailored to not just the condition of the equipment itself, but the importance of the equipment to the service network as a whole.
Beyond direct insights into preventive maintenance, predictive analytics offer more holistic asset management benefits. Detailed information on asset performance and expected reliability makes it easier to target long-term maintenance CAPEX/OPEX planning to the worst performing areas. With reliable metrics for asset lifespan in hand, budgets for new equipment (and the associated maintenance program) can be aligned precisely to their expected lifetime value. From there, detailed asset performance analytics help conduct audits to evaluate the impact of spending and consider the necessity of further investment. Integration with work management systems can even allow for precise asset-level budgeting.
Predictive asset management analytics also provide a great foundation for dashboards and other reporting capabilities that help share asset management insights throughout the organization. Because an effective predictive analytics implementation will draw on so many source systems, it helps provide a coherent strategic view that de-silos organizational asset data.
Learning More About Predictive Asset Management Solutions for Your Utility
An effective predictive asset management strategy requires the right underlying data infrastructure, deep knowledge of the utility industry, and careful integration with a variety of source systems throughout the organization.
HEXstream has extensive experience providing utilities with data-driven capabilities like predictive analytics for asset management. We take pride in not only offering our clients technical expertise, but domain knowledge earned through successful work for some of the biggest utilities in North America.
If you would like to learn more about bringing predictive asset management capabilities to your organization, you can reach out using the form below.
---
Let's get your data streamlined today!