Why an Asset Health Scorecard Might Just Be Your Utility's Best Asset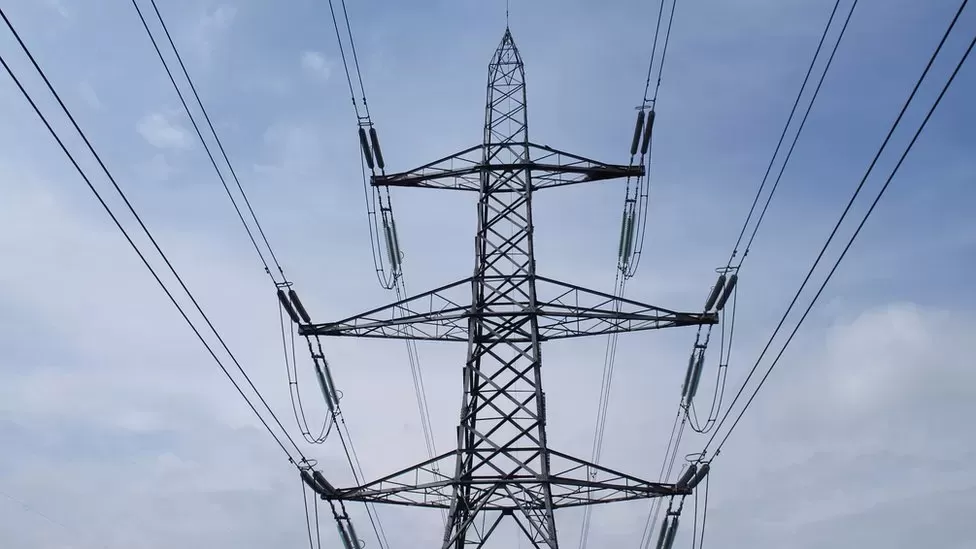 "Not too long ago, asset managers used simple spreadsheets to keep track of widgets the utility owned. Things have gotten a lot more complicated. Asset managing technology went digital and the process evolved with features, choices, and attributes. Asset management changed for the better, but the learning curve has been steep as utilities move from spreadsheets to sophisticated analytical platforms." –T&D World Article "Asset Health Awareness Changing the Grid"
"Not too long ago, asset managers used simple spreadsheets to keep track of widgets the utility owned. Things have gotten a lot more complicated. Asset managing technology went digital and the process evolved with features, choices, and attributes. Asset management changed for the better, but the learning curve has been steep as utilities move from spreadsheets to sophisticated analytical platforms."
–T&D World Article "Asset Health Awareness Changing the Grid"
Utilities manage complex infrastructure full of critical, inter-dependent equipment assets. The reliability of these assets has a direct bearing on customer service quality, and utilities need to continually collect data on their condition.
In this blog, we explore how utilities can unleash the full value of their asset health data, using machine learning to transform static asset health scores into genuine predictive analytics.
Asset Health Scorecards Are a Valuable Tool for Preventative Maintenance (and Beyond)
To monitor equipment and generate asset health data, many utilities conduct regular asset health surveys (often with the help of a third-party service provider), collecting selected information on assets ranging from poles and wires to transformers. In addition, data generated by on-device sensors can play a similarly important role for tracking the condition of assets.
Today, most utilities generate huge volumes of asset health data. Many translate this data into "asset health scores," using algorithms to aggregate the asset data they are collecting into digestible metrics that help them gauge and score the overall condition of their assets.
This process takes granular, voluminous asset health information (including age, size, service history, manufacturer, current conduction, and much more) and transforms it into concrete, scores that help utility professionals prioritize and budget asset maintenance and replacement. Preventive maintenance is an incredibly valuable use case for asset health analytics (we take a deeper look at predictive T&D asset management in our blog here). But it's important for utilities to recognize that this data holds even more potential.
How Predictive Analytics Can Transform Asset Health Scorecards from Static Reports into Real-Time Operational Intelligence Drivers for Utilities
Asset health scorecards play a valuable role guiding preventative maintenance work—but they're capable of doing much more. For example, when a storm is coming in, machine learning algorithms are capable of analyzing asset health data in the context of real-time data on risk factors such as temperature, storm paths, soil conditions, local wind speeds, and more. This can enable the utility to predict that assets below a given health score are likely to fail above a certain wind speed, for example.
Predictive asset health analytics open up a number of additional options for leveraging asset health data in fast-moving outage management scenarios. Analytics that integrate asset health data with real time monitoring of critical operation variables such as weather can be used by:
Emergency management teams identifying at risk assets, positioning crews with the right skillsets before a storm, and dispatching work teams.
Maintenance managers ordering and positioning spare parts and replacement equipment in preparation for a storm or other extreme weather.
Managers identifying which assets are connected to critical customers and need to be prioritized as their health deteriorates or enters a higher period of risk.
Operations managers prioritizing restoration work in the wake of a major disruption.
Executive stakeholders looking for a strategic bird's eye view of asset health in the context of specific operational risks.
Without predictive capabilities, an asset health score card is simply a static reporting tool that allows a utility to compare the condition of assets within a particular asset class. With them, it can become the basis for a much more dynamic, data-driven approach to asset management. Instead of simply stockpiling all spare parts ahead of storm, maintenance crews can more accurately predict the parts most likely to fail, and position them near the assets most prone to failure. Instead of simply spreading work crews across the service area, crews with specific maintenance skillsets can be positioned closest to the assets where they will be needed first.
More broadly, the utility can replace generalized indicators of asset lifespan ("assets with a score of three or below will probably fail over the next storm or two") with specific predictions ("assets with a score of three or below are likely to fail the next time winds exceed 60 mph or greater.")
HEXstream Can Help Harness Your Asset Health Data
Whether you're interested in creating an asset health scorecard for the first time or learning to maximize the value of your existing scorecard, HEXstream is here to help.  From initial strategy and roadmapping to delivery, we can help your utility utilize asset health data to help better prepare for emergencies.
For example, HEXstream's Utility360 platform can be expanded to provide value to additional areas of the business by incorporating multiple data sources, including asset health data, into predictive analytics solutions.
If you are interested in learning more about using an asset health scorecard at your utility, please connect with our team.
---
Let's get your data streamlined today!