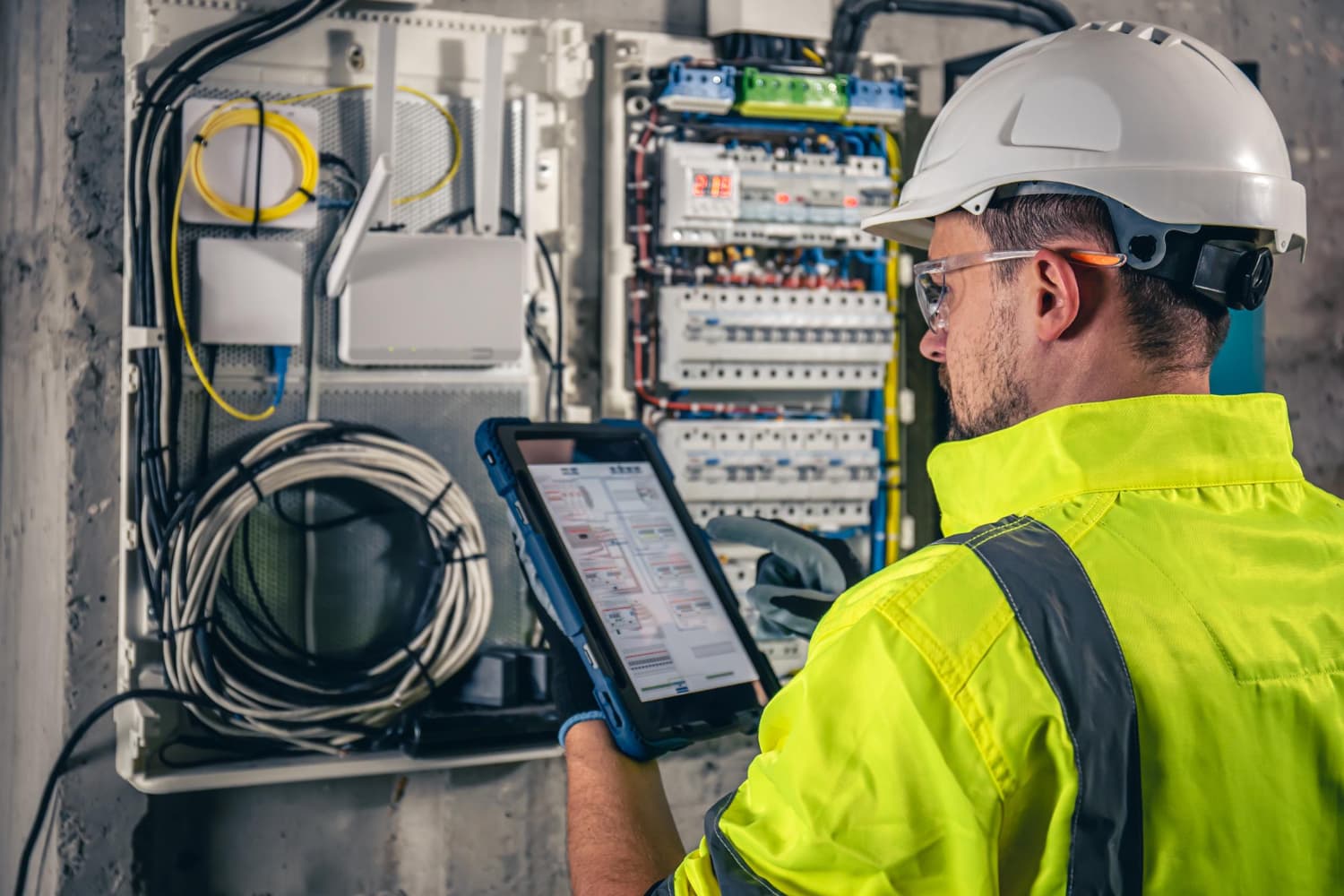 Embrace the Power of Oracle Utility Solutions
Oracle Utility Solutions are the leading edge of sustainable, affordable energy and water management. They provide a comprehensive suite of tools designed to deliver exceptional customer experiences, enhance energy efficiency, and facilitate meticulous network and asset management. These powerful tools empower utilities companies to deliver vital services to their communities every single day. With Oracle Utility Solutions, you can forge deeper customer connections, turn meter data into actionable insights, build customer loyalty and revenue with each interaction, and achieve efficiency and decarbonization goals. If your vision is to transform your utilities business for a sustainable future, Oracle Utility Solutions are an exceptional choice.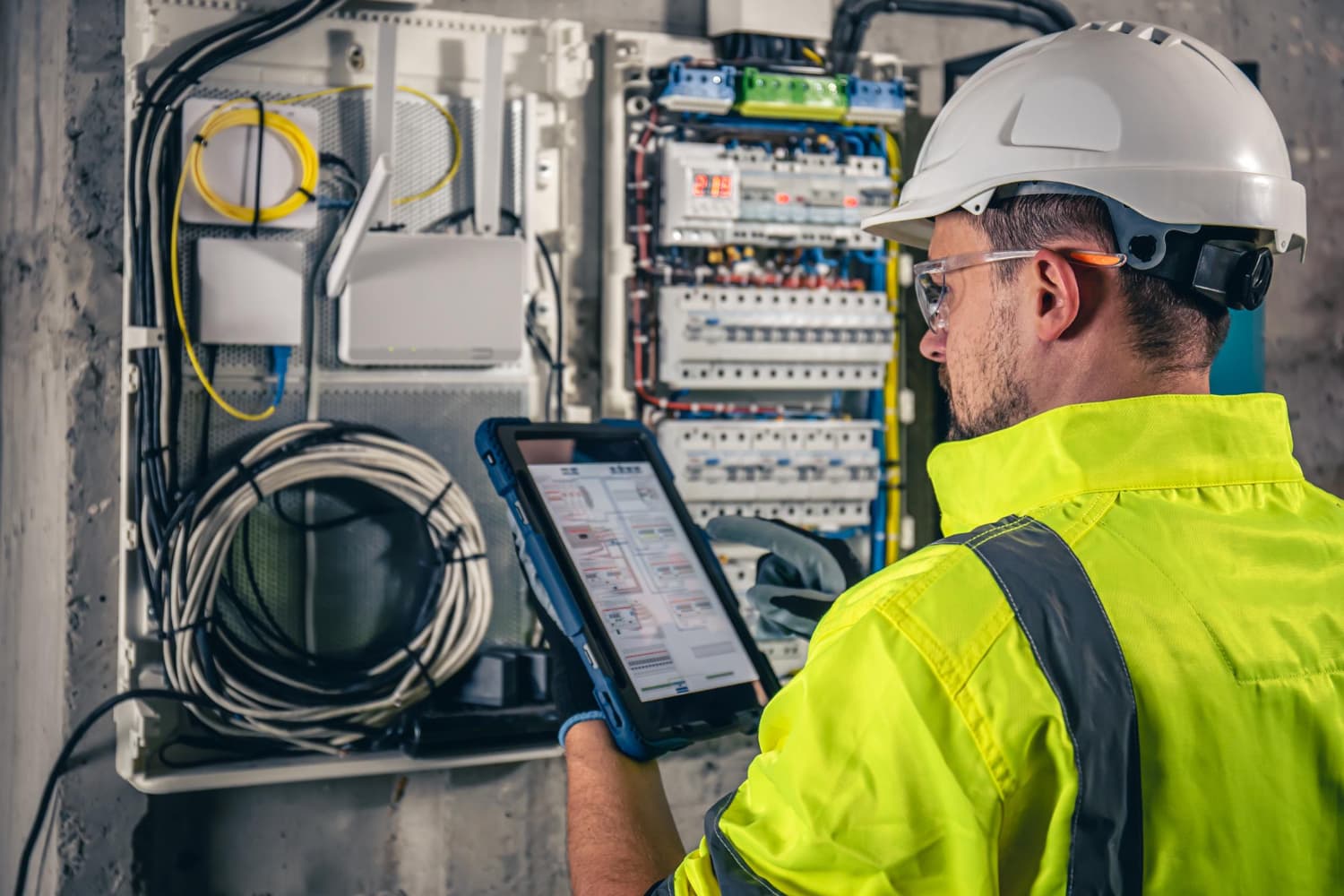 Partner with HEXstream for Oracle Utility Solutions
Selecting the right partner to implement Oracle Utility Solutions is crucial. HEXstream stands apart in this arena with our vast clientele and our status as a certified Oracle Partner. We've earned our stripes in the industry by consistently delivering value to our clients. Our extensive experience, combined with our deep understanding of the utilities sector, allows us to implement Oracle solutions seamlessly, ensuring that your business derives the maximum benefit. We ensure that every aspect of your utilities management, from asset preservation and cost reduction to capital planning and project management, is optimized.
The trust we have earned from our clients comes not just from our expertise, but also from our approach. We view our clients as partners, and every project we undertake is a collaborative effort towards achieving your business goals.
By choosing HEXstream, you're not just opting for an Oracle Utility Solutions provider. You're selecting a partner who will stand by you, offer tailored services, and ensure that you're at the forefront of the utilities sector.
Utilities Cloud Infrastructure Service
Transitioning to the digital realm is pivotal for utility companies. HEXstream offers you this seamless transition via our Utilities Cloud Infrastructure service, harnessing the power of Oracle Cloud Infrastructure (OCI).
We migrate your core applications like billing, financial systems, and CIS to the cloud, leveraging OCI's automated migration configurations for a cost-effective, non-disruptive shift. Our service also bolsters your disaster recovery strategy with full stack replication, mimicking your on-premises data protection capabilities.
With our hybrid cloud support, your utility applications gain necessary data latency, data residency, and scalability. We modernize your data warehouse strategy by deploying Oracle Autonomous Database on Oracle Exadata, adapting to your evolving needs.
Utilities Customer Service and Billing
Embrace HEXstream's Utilities Customer Service and Billing solution, powered by Oracle, to revolutionize your utility operations. This offering seamlessly merges customer care, billing, and advanced metering, enabling a smooth, trust-building customer experience.
Our integrated solution provides a comprehensive view of meter and device data, simplifies the implementation of rating plans, and presents an easy-to-use, intuitive digital self-service option for customers. Automation is integrated into data management and routine workflows, replacing outmoded systems and improving customer service processes.
We leverage smart meter data for personalized customer insights, automating essential customer service functions, and providing customers with a user-friendly interface for rate comparison, bill payments, and service adjustments.
Our flexible and scalable rating and billing engine accommodates complex billing needs while prebuilt machine learning insights offer a keen understanding of customer usage patterns, smart meter health, and network activities.
Advanced Metering
Maximize your metering operations with HEXstream's Advanced Metering solutions. We offer automated data management and robust prebilling data preparation, simplifying operations and enhancing billing accuracy.
Our solution provides comprehensive visibility into your network's advanced metering infrastructure data, facilitating improved decision-making. Easily implement new rates with our validation, editing, and estimation (VEE) rules, while automating service orders and meter device management.
Prepare for evolving energy market regulations with insights into market settlements processes and usage data. Additionally, our machine-learning algorithms quickly identify device issues and leaks, improving customer satisfaction with proactive usage alerts and interactive views of usage data.
Customer Experience Services
Elevate your customer journeys with our integrated Oracle services for service, marketing, sales, and billing. By leveraging AI, we accelerate service requests, enrich customer engagement, and promote new products and services efficiently.
Our platform enables service agents to deliver exceptional customer experiences with relevant insights at their fingertips, and our CRM tools turn sellers into trusted advisors. In addition, we enhance customer engagement with proactive, personalized communication based on unified customer data.
By connecting your Customer Information System (CIS), we provide a seamless interface that ensures full access to account details across all service channels. Additionally, our system employs AI and behavioral science to drive conservation and efficiency programs, educating customers about consumption habits to improve satisfaction and conserve resources.
Network Management System
With our expertise in implementing Oracle's advanced Utilities Network Management System, you will be empowered to monitor and manage every detail of your system, from distribution to customer-owned grid edge devices. We provide an optimized solution to improve reliability and performance across your territory when it matters most.
Oracle's advanced distribution management system (ADMS) automates processes and offers centralized control across diverse energy networks, even as grid edge devices multiply. The system also extends visibility to customer-owned Distributed Energy Resources (DERs), boosting network efficiency and mitigating disruptions caused by renewable generation.
With this comprehensive solution, you are prepared to weather the storm that allows faster outage restoration, smooth integration of emergency and mutual-aid crews, and accurate information dissemination to customers. Moreover, our system simplifies Operational Technology (OT) device integration, providing secure, reliable, and cost-efficient real-time communication across network devices.
Utilities Work and Asset Management
With Oracle's Utilities Work and Asset Management, we can revolutionize the way you manage your assets. The system is designed to increase maintenance efficiencies, predict and prevent problems, extend asset life, and reduce costs, supporting the full asset lifecycle and offering user-friendly visualizations. It simplifies investment planning and reduces the cost of aging infrastructure, providing superior decision-making tools to shape your asset investment plans and maintenance priorities. Leveraging out-of-the-box visualizations, you can quickly identify weaknesses from volumes of complex data, aiding in disaster avoidance, uptime improvement, and asset longevity.
It also harnesses sensor data to generate actionable insights, improving profitability and driving real-time operational efficiencies through automated asset monitoring. Plus, our flexible deployment options and prebuilt implementation accelerators ensure a swift setup process, turning Operations & Maintenance improvements into bottom-line gains.
Utilities Field Service
Our implementation of Oracle's Utilities Field Service is aimed at enhancing the efficiency of field operations. By leveraging an AI-driven scheduling and routing engine, we ensure prompt services, reduced operational costs, and higher daily job completion. The field service tool's unified user interface provides real-time oversight of all field activities, facilitating optimal team management. The interface aids in the effective reassignment of jobs and the establishment of scheduling rules for complex tasks, making reporting and KPI tracking straightforward. We also assist in implementing Oracle's prebuilt workflows to maintain consistency across various operations such as outage restoration, emergency responses, and regular maintenance.
Empowering field teams with Oracle's mobile tools, we facilitate first-time resolution of service activities. This includes granting access to knowledge databases, expert support through video collaboration, and digital assistants for seamless parts and tool management. You can also keep customers in the loop by sending real-time notifications and updates.
By tracking IoT-connected assets, HEXstream enables proactive issue management, scheduling field service activities, and initiating self-healing routines when necessary.
⁠Know more about our field service analytics solution here.
Capital Asset Lifecycle Management
HEXstream provides adept implementation of Oracle's Utilities Capital Asset Lifecycle Management solution, enhancing capital planning, project and asset management to ensure safe, reliable operations. We support utilities in tying capital planning and project execution to strategic objectives. Our implementation of Oracle's solution includes preconfigured best practices or the option to customize using your strategic criteria for optimal project selection. We also ensure effective connection of project costs, contracts, and change management across your portfolio using a system that gives early insight into cost impacts from changes. Integrated workflows facilitate seamless approval cycles. With integrated data and predictive intelligence, HEXstream aids utilities in early risk detection, allowing proactive mitigation before affecting project schedules and targeted service dates.
This also enhances collaboration and boosts productivity by equipping construction teams with necessary processes and information. We make data sharing easy and maintain a comprehensive project record throughout the asset's lifespan.
Enterprise Resource Planning
With Oracle's Fusion Cloud ERP solution, we help in enabling agility in cost reduction, sharpening forecasts, and fostering innovation, all while ensuring customer trust and expediting regulatory reporting. Our implementation ensures quick closure and consolidation of accounts, aligning data across business units and subsidiaries. With built-in machine learning, our solution provides automated reconciliation and transaction matching, highlighting anomalies for human review. HEXstream helps in introducing new revenue streams swiftly and integrates them seamlessly into your billing system with Oracle's ERP solution.
We put trust at the core of every transaction, incorporating financials into your compliance planning program with a proactive approach to risk management.
We assist utilities in maintaining their System Average Interruption Duration Index (SAIDI) within control by building efficient planning and procurement processes that ensure the availability of essential parts during hardware emergencies.
Energy and Water Human Capital Management
With the implementation of Oracle's Cloud Human Capital Management, we help to align your people strategy with your workforce changes and business objectives. Our goal is to facilitate HR experiences that keep your workforce trained, motivated, and productive. Our implementation of Oracle's HCM enables streamlined payroll processes, creating a satisfying experience for all members of your workforce, from C-suite to customer service representatives.
With HCM, monitoring potential incidents and safety issues becomes easier and more efficient, with a user-friendly system that's accessible from any device, whether in the control room or in the field. We provide utilities with a clearer overview of leave and approvals, helping manage absences across the business while monitoring their impact on productivity and costs.
HEXstream facilitates an ongoing performance conversation across your organization. We help set and track goals in line with your utility's priorities and mission, utilizing performance reviews and automated check-ins to support ongoing performance coaching.
---
Let's get your data streamlined today!